We are a Christ-centred, Word-based, Holy Spirit-inspired, Praying, and Disciple-making church, whose only purpose is to glorify God.
We love God and believe that all believers are called to serve God and each other and commissioned to make disciples of all nations. We find our only hope in Jesus Christ and want to serve the community and share our hope with others, because we believe God placed us here to disciple all people in our community.
Whether you are a child, teenager, young adult, adult, or senior;
we have a place where you may belong.
​
Sunday Morning Streaming Services have resumed
From 2 August we will have two Morning Services again:
08:30am in Afrikaans & 10:30am in English
There will be Sunday school in between these services
​
Both the Afrikaans and English Services are streamed at the relevant times from different platforms.
Go to SERMONS and select your preferred platform and preferred language.
​
Sunday Morning Programs + Activities for Children
During Worship services there will be a Kid's Time for the Children.
Between the two services there will be Sunday School for the Buds, Leaves and Twigs. There are also programs available on this site for the Buds and Leaves (videos including a story, songs and prayer, and printouts for activities ) if children have missed a Sunday –
click on "Online Content".
​
Truly I tell you, that if two of you on earth agree about anything they ask for,
it will be done for them by my Father in heaven.
For where two of three gather in my name,
there am I with them. Matthew 18:19-20
​
​
Giver of all joy and happiness,
Son of this world and the world that comes!
We thank you for every beautiful day,
and for every happy moment,
for every hour we may live,
knowing and experiencing all we can do.
We thank you for this rich life.....prayer by Jörg Zink
​
​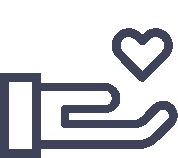 "Whoever is generous to the poor lends to the lord, and he will repay him for his deed."