We are excited about the hope which we have in Jesus. We love God and want to serve the community by sharing His hope with others. Whether you are a child, teenager, young adult or adult, we have a place where you may belong.
We want to glorify God and believe God placed us here to disciple to all people in our community.
We are a Christ-centred, Word-based, Holy Spirit-inspired, Praying, Disciple-making church.

Sunday Morning Services
Afrikaans or English at 09:00am - please click to see time schedule above
Address: 1 Dimond Court, John Connell Reserve, Leeming 6149
​
Truly I tell you, that if two of you on earth agree about anything they ask for,
it will be done for them by my Father in heaven.
For where two of three gather in my name,
there am I with them. Matthew 18:19-20
​
​
Giver of all joy and happiness,
Son of this world and the world that comes!
We thank you for every beautiful day,
and for every happy moment,
for every hour we may live,
knowing and experiencing all we can do.
We thank you for this rich life.....prayer by Jörg Zink
​
​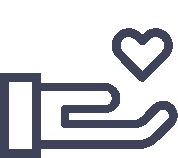 "Whoever is generous to the poor lends to the lord, and he will repay him for his deed."